About WIHS
The Women's Interagency HIV Study (WIHS, pronounced "wise") is a collaborative, multi-center, longitudinal study designed to investigate the progression of HIV/AIDS in women. WIHS is funded primarily by the National Institute of Allergy and Infectious Diseases (NIAID), with additional co-funding from:
Eunice Kennedy Shriver National Institute of Child Health and Human Development (NICHD)
National Cancer Institute (NCI)
National Institute on Drug Abuse (NIDA)
National Institute on Mental Health (NIMH)
Targeted supplemental funding for specific projects is also provided by:
National Institute of Dental and Craniofacial Research (NIDCR)
National Institute on Alcohol Abuse and Alcoholism (NIAAA)
National Institute on Deafness and other Communication Disorders (NIDCD)
NIH Office of Research on Women's Health
National Institute of Minority Health Disparities (NIMHD)
From 1993 to 2012, WIHS consisted of six clinical consortia, including New York City (Bronx and Brooklyn), Washington DC, San Francisco and the Bay Area, Los Angeles (discontinued in 2013), and Chicago. In 2013, WIHS expanded to four additional Southern sites, the Atlanta (Emory University) Consortium, Chapel Hill (University of North Carolina, Chapel Hill) Consortium, Miami (University of Miami) Consortium, and Birmingham (University of Alabama, Birmingham and University of Mississippi, Jackson) Consortium.
Data from each visit is managed at the WIHS Data Management and Analysis Center located at John Hopkins University Bloomberg School of Public Health.
Recruitment Waves
There have been three recruitment waves and the addition of these four Southern sites marked the fourth wave.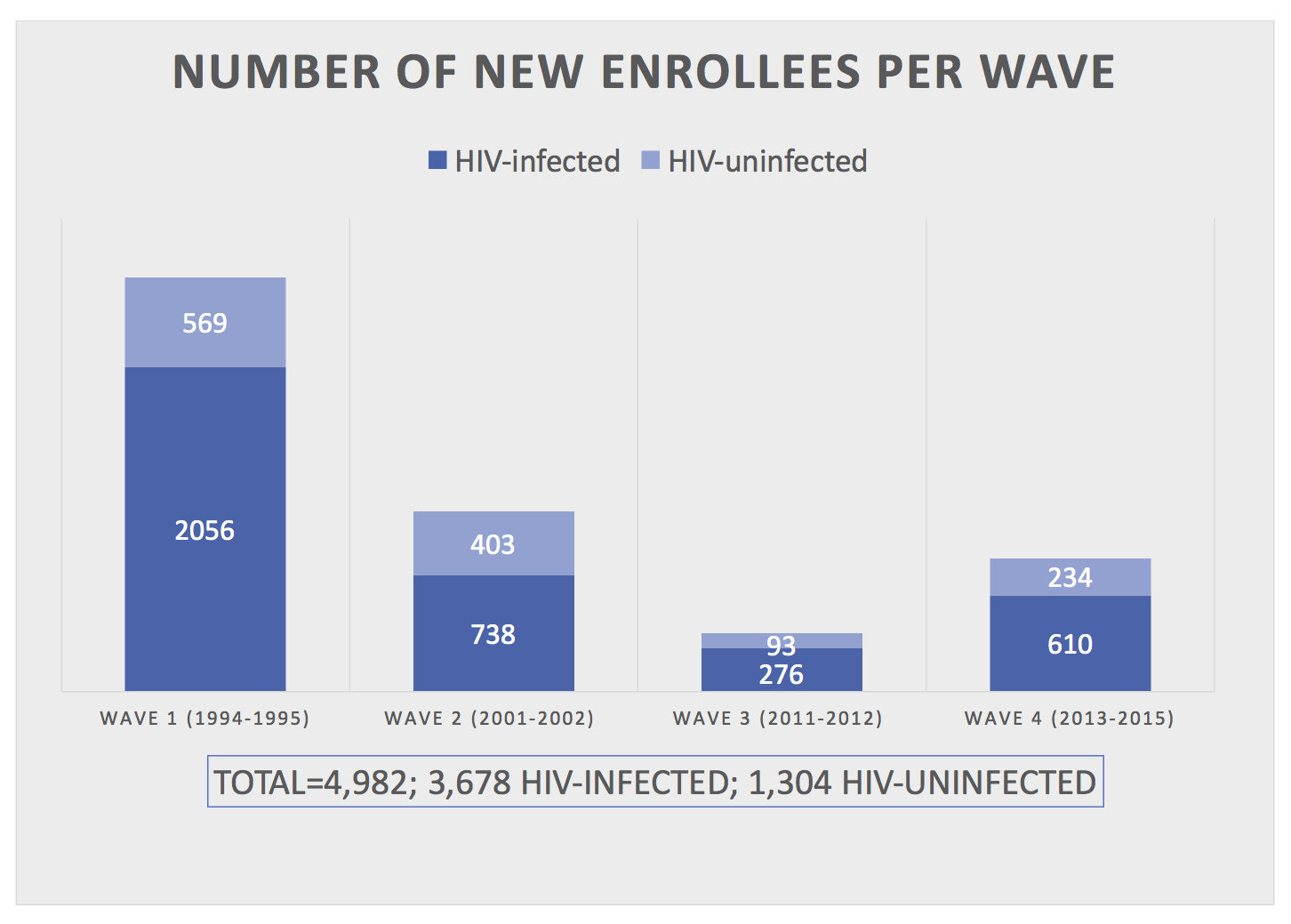 Comprehensive Visits
WIHS women are seen twice a year for a comprehensive visit that includes an interview, collection of specimens, and physical examination.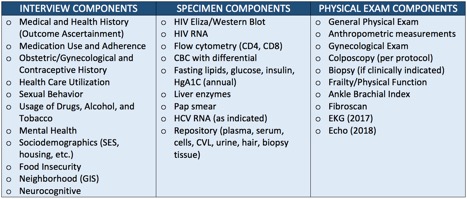 More Resources
WIHS Dossier (PDF): This slide set summarizes key study characteristics and scientific contributions of the WIHS.
WIHS Public Website: Information about WIHS, NCAB, and past/current research.